New drawing. Star Trek. Christine Chapel, not that she looks anything alike in comparison to the original. ;) Let's call it my take on the 2009 Christine. Manga style. Btw, this one's a little idyllic. :]
Preview: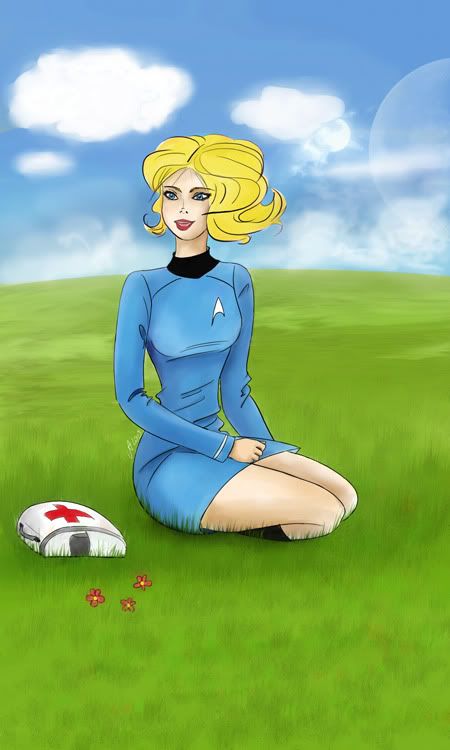 Resources
:
# big planet brush is from www.easyelements.com.
# the small planet - from a SGU screencap made by me.
# done in Photoshop & Sai.